For the third year in a row, Jack's Abby will be assembling a team to participate in Bike MS for Multiple Sclerosis. To prep, we will be hosting a Rookie Rider Kick-off party for all first time riders on Sunday, May 19th! This event is open to anyone participating regardless of their team, but we would love it if you joined our squad!
The 2019 Cape Cod ride may seem daunting to a rookie, but training rides are a great way to prepare for the big trip. Brittany Hernandez, a Jack's Abby and Springdale employee, just signed up for her second year of Bike MS through our team. We sat down with Brittany to get some advice for other fellow rookies out there. Cheers, and we hope to see you for the Bike MS: Cape Cod Getaway 2019!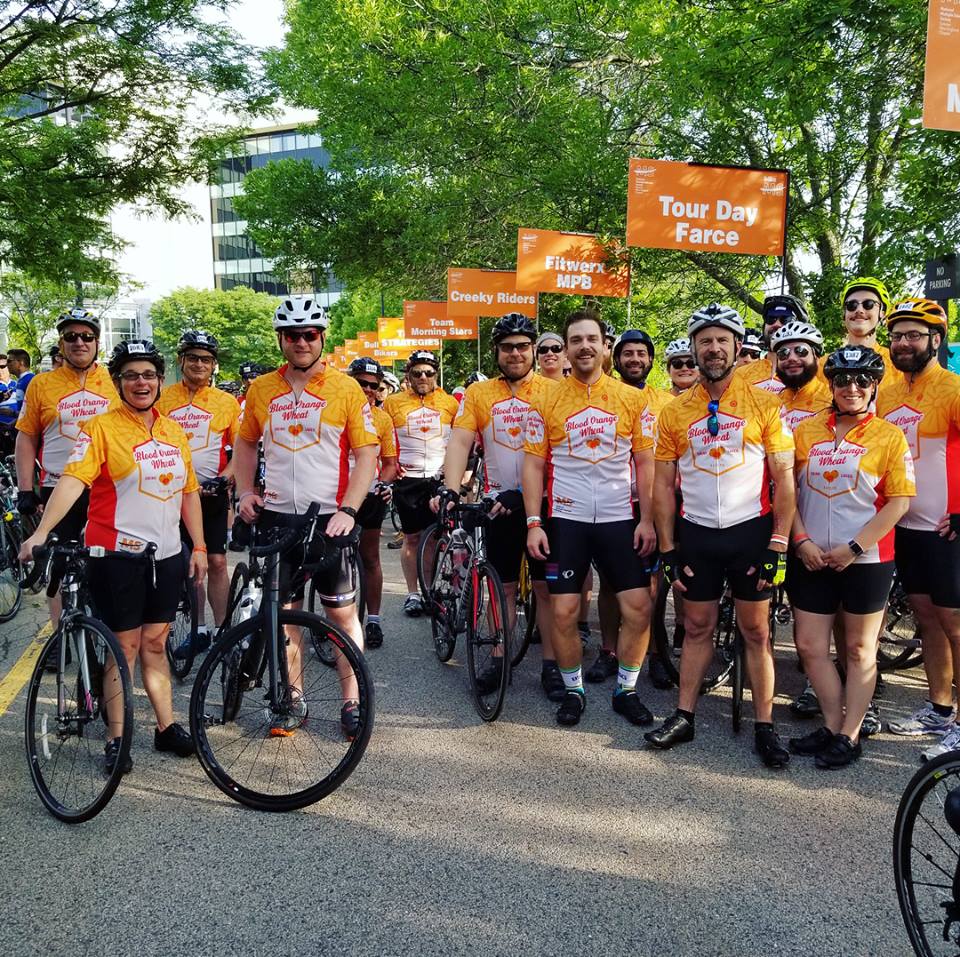 Who are you, and what do you do at Jack's Abby and Springdale?
I've been with Jack's Abby for almost two years. I am the Sales/Office Administrator, as well as the Brand Ambassador Coordinator. In short, I make it legal to sell our beer to all our lovely customers, and I'm pretty proud of that! 
Were you a cyclist before you joined the team for Cape Cod Getaway last year?
I wouldn't classify myself as a cyclist by any means, but I've always enjoyed hopping on my mountain bike, getting lost, and exploring new terrain. It wasn't until I signed up for the ride last year that I decided to invest in a road bike. It was my very first time "clipping in," and I have the scars to prove it.

What was the most rewarding part of that trip?
The thought of quitting crossed my mind a million times, but I never stopped pedaling. The heat of that weekend was almost unbearable, so I knew if I just kept going, I would be rewarded with some fresh water and ice pops! It sounds so silly, but it's the little rewards I had to get to in order to accomplish the biggest reward of crossing the finish line. When I finally crossed the finish line on day two, there were emotions I've never felt before. I was alone, everyone on my team had finished and I was bringing up the tail end of the whole ride. At that point, I didn't care what place I was in — I've never been so proud to be part of a team.
What tips do you have for new riders, or those considering joining?
If you are toying with the idea, just do it! It's such an amazing experience and the team is incredibly supportive. The events, the camaraderie, and the accomplishment are all well worth it.
Also: TRAIN! You do not want to go through what I went through. Put the effort in and take advantage of the rides with the team during the off season. I took this whole ride very lightly and I wish I hadn't because it only hurt me in the end.