Is your favorite dad a lover of lager? Does he dig decoction? Is he bonkers for beer? If so, we have the gift guide to help you pick out the perfect present for dad. Happy Father's Day!
Dress Socks: $20
Help a beer-loving dad get his sock game on with these Green Jack's Abby Dress Socks. These socks feature our logo at the heel and shield at the top. One Size fits most. Get it here!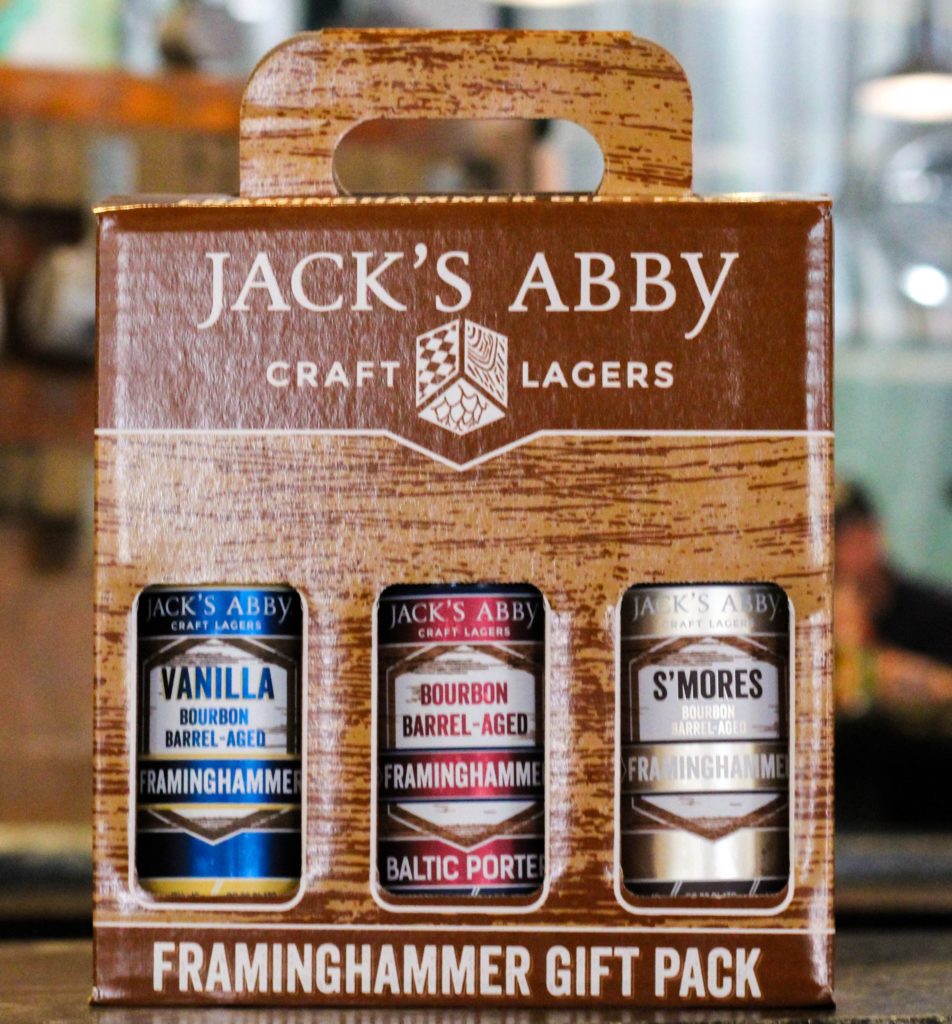 Framinghammer Gift Set: $35
Brand new at the Beer Hall are our Barrel-Aged Framinghammer Gift Packs! The gift pack features three of our limited Barrel-Aged Framinghammers all packed and ready to go, with a To/From spot to write on the package. Perfect for collectors and dark-beer lovers alike! Not available online.
Liter Stein: $15
Switch up the shaker pint for our 1L stein. When filled with lager, the special dad will instantly be transported to the Beer Halls of Munich. Ideal for all of your drinking needs, and features our shield insignia & name on the front. Get it here!
¾ Zip Sweatshirt: $50
If your favorite dad has too many brewery t-shirts, to the point where his wife is throwing them out when he's not looking, add this ¾ zip sweater to the mix to switch things up! Perfect for chilly nights, this sweater is co-branded with the Jack's Abby Shield and the Springdale 'All Good in the Wood' crest. Get it here!
Gift Card: $5-$250
Still not sure what to get? How about a trip to the Beer Hall, on you? Our gift cards can be used at either the Jack's Abby Beer Hall & Kitchen or the Springdale Barrel Room for double the fun!
Please note: Gift cards cannot be used towards purchases in our online shop. Get it here!