Seven years ago, Mike Gleason sat down at British Beer Company in Framingham, MA, and tried a Red Tape Amber Lager from a brand-new local brewery. An avid home brewer himself, Mike's, aka Lashes (nicknamed for his long eyelashes), interest was piqued. Lashes made a trip to the first Jack's Abby taproom and sat down for a pint of lager. At the time, the tiny taproom had no employees. Lashes, who just moved back to the East Coast after leaving his career in Physical Education out West, figured he could make it six months without being paid and asked Jack for an internship. "I kind of kept persuading and showing up until he said no, but he never said no," said Lashes. Four months later, he was officially hired as the first Jack's Abby employee.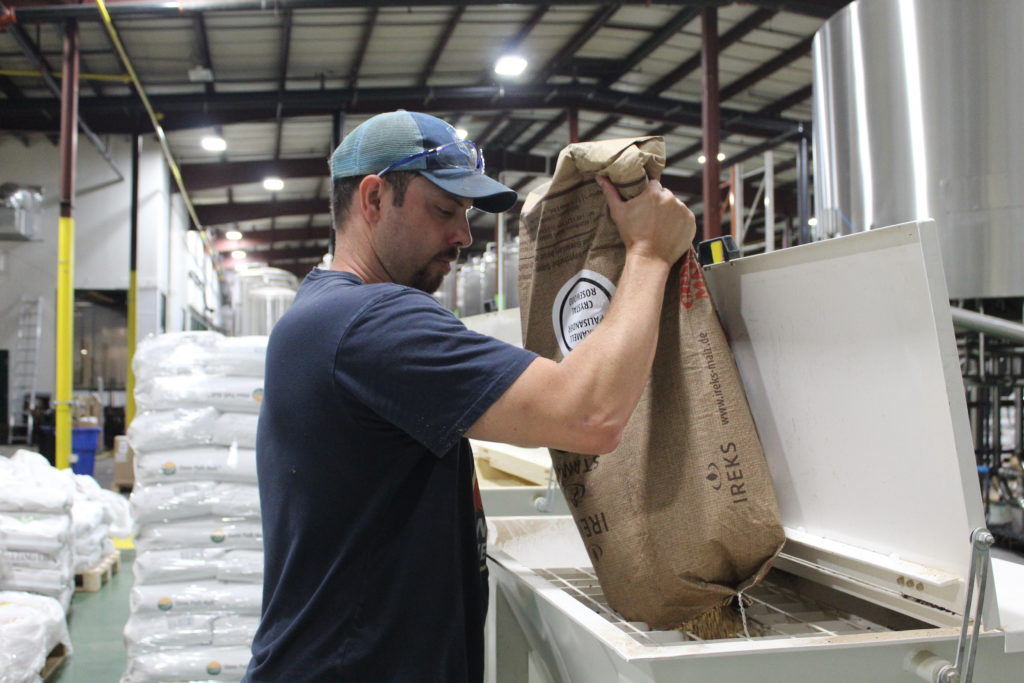 At the time, Lashes was tasked with a little of everything. His work included brewing, racking beer, dry hopping, kegging, driving into Boston and distributing to vendors, restaurants and bars, and anything else the tiny company needed help with. Some of his favorite memories are from those early days. "During year one of the brewery, I was working the taproom with Sam Hendler.  We closed up and he asked me if I could take a 1/2 bbl keg to a bar in Hudson on my way home. Now I was driving my wife's car at the time, a Subaru Impreza with those hatchbacks. I put the keg in the back, and without thinking, shut the back. The glass met the keg and shattered. I looked at Sam in disbelief as he did to me. I think I muttered, "I'm dead."
Fast forward seven years and Mike is now the head brewer, overseeing production of approximately 60,000 barrels of beer a year. Besides homebrewing, Lashes had no commercial brewing experience. "Everything I know came from Jack. Which I thought, you know, he knew everything as I'm learning, and I still had more to learn. I didn't know a thing, I was a blank slate."  Now as head brewer, a typical day for Lashes begins at 3:45am when he comes in to put on Widespread Panic and start the brews. His favorite part of the day isn't milling or pitching yeast, but rather when his fellow co-workers begin to arrive. "It takes a whole village to get a beer going," says Lashes, "I mean, I'm here for the beginning of the whole process but we need the cellarmen here to do their job, packaging here to do their job, sales to do theirs, so it's kind of fun seeing your friends coming in and getting going. That's the highlight of my day, talking to these people. The reason I stay is like, I love our product, but you don't work at a place if you don't like your bosses or the people you work with."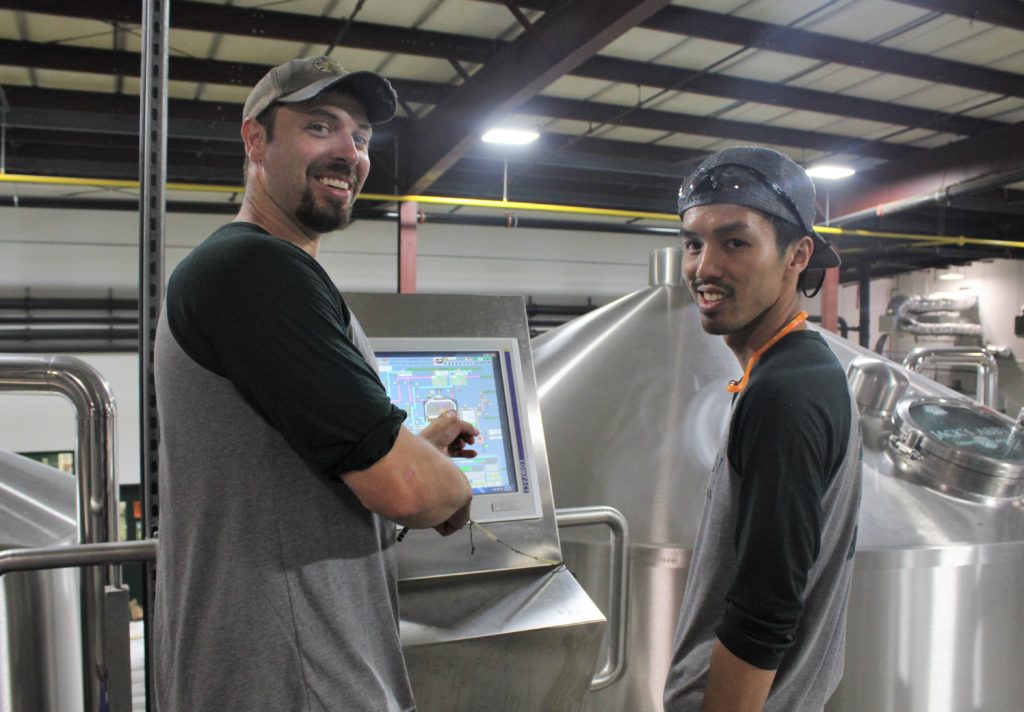 It's not just friendship that keeps Lashes coming in before 4am every day. For him, it's the sense of family he gets. "When I first started working here it was just me and my wife, and that's when I started having a family. So when my son was born [the brothers] all came over to the house to meet him. That showed a lot, even though they were the owners, they were close to and happy for us. That meant a lot. That's one of my best memories outside of these walls."
As lucky as Lashes feels, we feel luckier to have him as a part of our family. Who else would willingly spend their Thanksgiving morning checking on the tanks, and how would we have the delicious Lashes Lager without his inspiration? You can follow Lashes on Twitter @LashesLager and keep up with the daily life of our head brewer. Next time you crack open one of his favorite lagers, Post Shift Pilsner, raise your glass and give a PROST to Lashes!
Written by Kelly Scarpone