We are so excited to unveil our renovated Beer Hall & Kitchen laser-focused on the beer experience to complement an exciting Beer Hall Exclusive program from our new pilot brew system.
We have operated our brewery and Beer Hall at our Clinton Street location in Framingham since 2015, and this is the first major renovation to our Beer Hall space since moving in. The previous t-shaped bar with a dual-sided tap system has been replaced with a streamlined linear bar flanking a new copper draft system. The vacated area now features a much more flexible gathering area for guests to come and enjoy a fresh lager.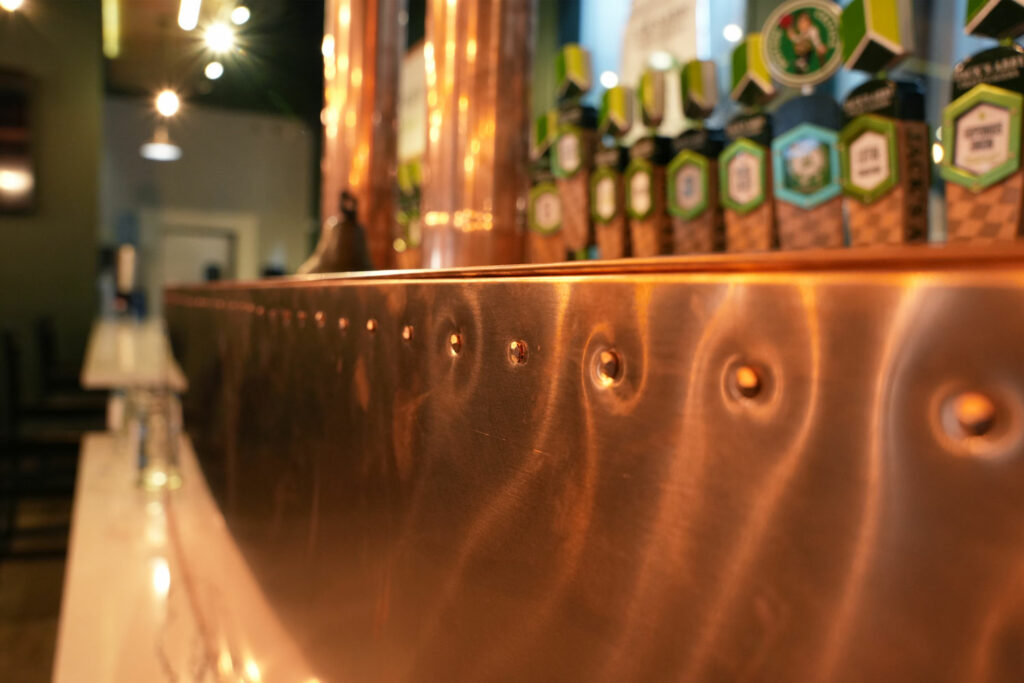 "After nearly 8 years in this space, we've learned a lot about what our guests are looking for and our hall needed some updates to deliver that experience. After completing our brand refresh, it made sense to tackle the Beer Hall and create a more beautiful and functional space for our fans" – Sam Hendler, Chief Executive Officer & Co-Founder
This renovation follows the recent addition of a new "Tradition Meets Tech" pilot system installed at the end of 2022. The new pilot system is a 7BBL brew house with a combination of traditional and new tools to expertly brew technical and innovative lagers. The system includes capacity for decoction brewing, horizontal lagering tanks, open fermentation vessels, and a first-ever coolship. This will vastly increase the range and the total number of new Beer Hall Exclusive options the brewery can make in a year.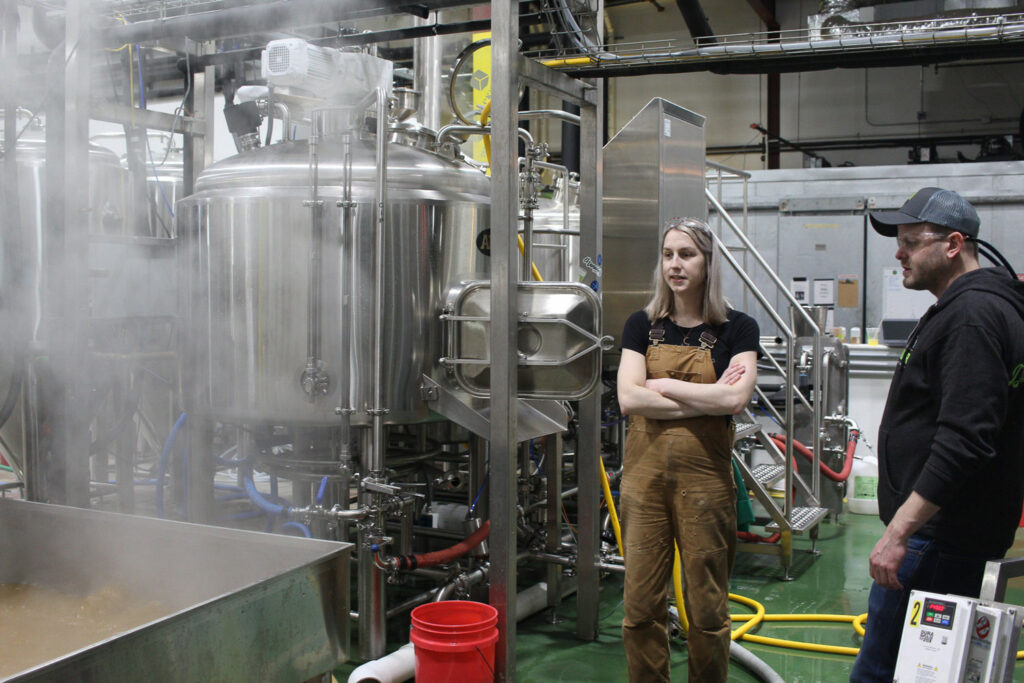 "This is really a dream setup for a lager brewer, and I have been really energized to get on the deck and experiment with so many of the ideas I've had in my head that I couldn't previously brew. We're going to make some incredible and fun new beers this year." – Jack Hendler, Chief Production Officer, Co-Founder, & Brewmaster
We have already started experimenting with concepts like Black Pils, Hoppy Pale Lager, and Coffee Dark Lager. We will also be bringing back more throwback fan favorites as well. Cult-favorite Fire In The Ham will be making its return shortly along with classics like Mass Rising, Saxonator, and Ratskeller. These beers will be exclusive to the Beer Hall, and the program officially kicks off on Friday, March 17 for our Grand Reopening!
This renovation and Beer Hall Exclusive program is the beginning of a series of changes designed to deliver the most exceptional lager experience possible for guests. Some of the changes currently in the works include the brewery tour program, live music program, updates to our Beer Garden, new glassware, and more. "We look forward to new and existing fans stopping by to see the new space, and we hope to keep delivering fun surprises throughout the year," remarked Sam.