Over the past few months Jack's Abby has had the pleasure of brewing with Cerveja Avos from Sao Paulo Brazil. The partnership between Jack's Abby and Cerveja Avos occurred because of both breweries commitment to brewing craft lagers. Cerveja Avos has a lineup of lager, including many IPLs. It's rare to find breweries who are focusing solely on craft lager, so it was exciting to discover a fellow brewer on another continent with the same passion for lagers.  Check out their website.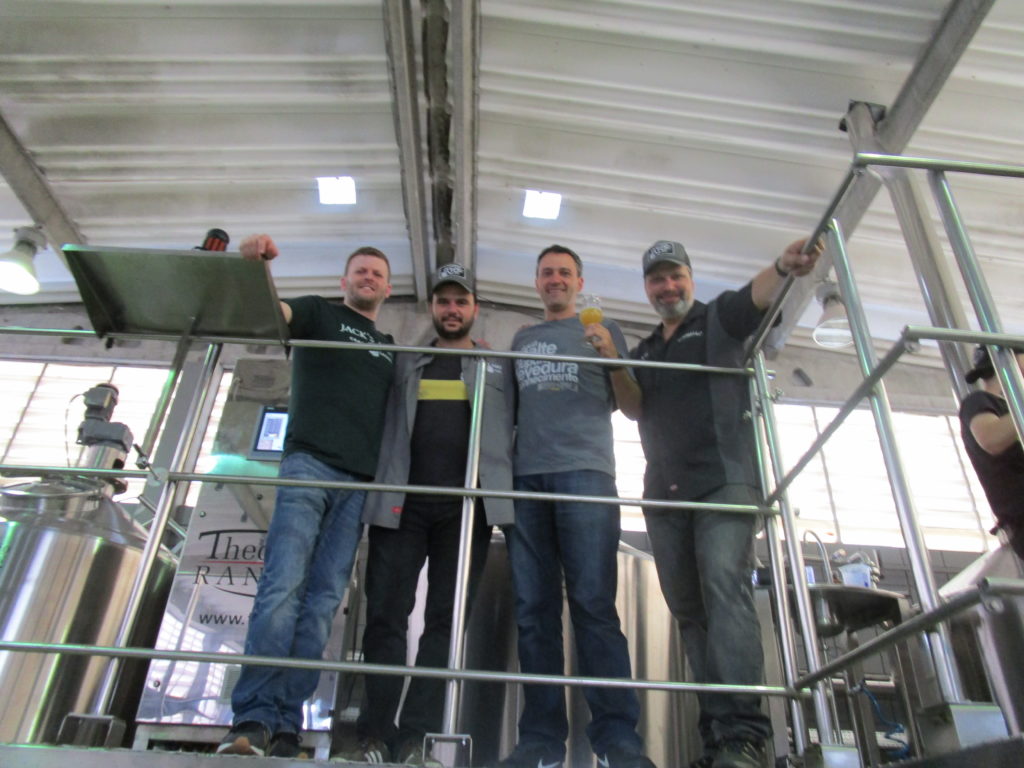 When we decided to brew a beer together we wanted to ensure that we brought inspiration from both breweries. In the end we ended up deciding to brew "Good Morning Granny", a beer we dubbed a breakfast India Pale Lager. This beer incorporated lactose, tapioca and Brazilian coffee.
When we first proposed this beer concept, we were met with many skeptical looks. To our knowledge this is the first lager brewed with these three ingredients. Even if breakfast stouts are fairly common these days the idea of a golden, hazy and hoppy breakfast lager seemed like a stretch. In the end we were happy to see that our concept idea turned into a particularly interesting and drinkable beer.
After the success Of 'Good Morning Granny' in the US, we decided that we needed to brew this beer in Brazil as well. I traveled to Brazil in March of this year to help recreate our recipe as well as brew another collaboration beer. Our second collaboration will be a Baltic Porter. The porter is currently aging in three Amazonian wood barrels: Sassafraz, Jequitiba Rosa, and Amburana. Brewing the Baltic Porter was one of the most amazing brewing experiences. The brewery was located inside Campos do Jordao National Park. We were surrounded by thousands of acres of pristine forests, rushing rivers, and wildlife. You can follow Gard Cervejaria here.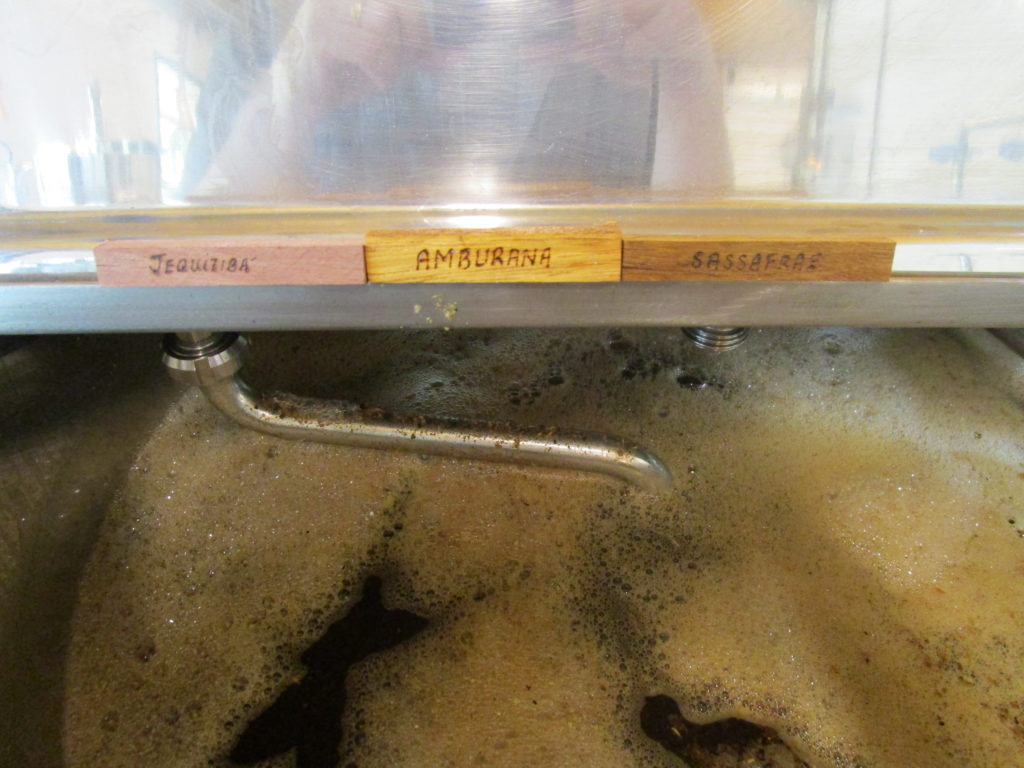 I was impressed to see how advanced the craft beer world was in Brazil. That's not to say that Brazilian craft beer has a significant share of the market, but more an assessment of the quality and variety of beers being produces. It was clear to see that the American craft beer movement has had considerable influence over the brewers of Brazil.  "Juicy" NEIPA and Brazilian fruited kettle sour beers were surprisingly common. I hadn't anticipated drinking such hazy and hoppy craft beer on the streets of Sao Paulo.
Maybe it shouldn't have been such a surprise. Both countries beer industries are dominated by large macro breweries and have the opportunity to reshape their countries brewing industries. It will be exciting to see how the Brazilian craft market grows and we look forward to trying out next collaboration beer in a few months.
Check out our video below on brewing the Baltic Porter. Prost!
-Jack