So what exactly is a Radler? The same question could be asked of shandy or many other beer-based mixed drinks. The basic concept behind the creation of radler was to create the ultimate refreshing low alcohol drink. Radler, which translates to "cyclist" in German, was meant to quench the thirst of bike riders after a workout. It's still common to see radlers on menus around Germany. If you order a radler from a restaurant you will typically get a mixed drink; a mix that is half draft beer and half soda or juice. Given its popularity, many brewers in Germany began packaging pre-mixed versions.
When designing the recipe for Blood Orange Wheat, we took inspiration from many of the flavors and styles of radlers we've enjoyed while traveling in Germany, but with our own American spin. Blood Orange Wheat combines combines all the favorite flavors of both blood orange seltzer with a wheat lager. This beer is the lowest ABV beer we brew year round at 4% and is designed for thirst-quenching refreshment.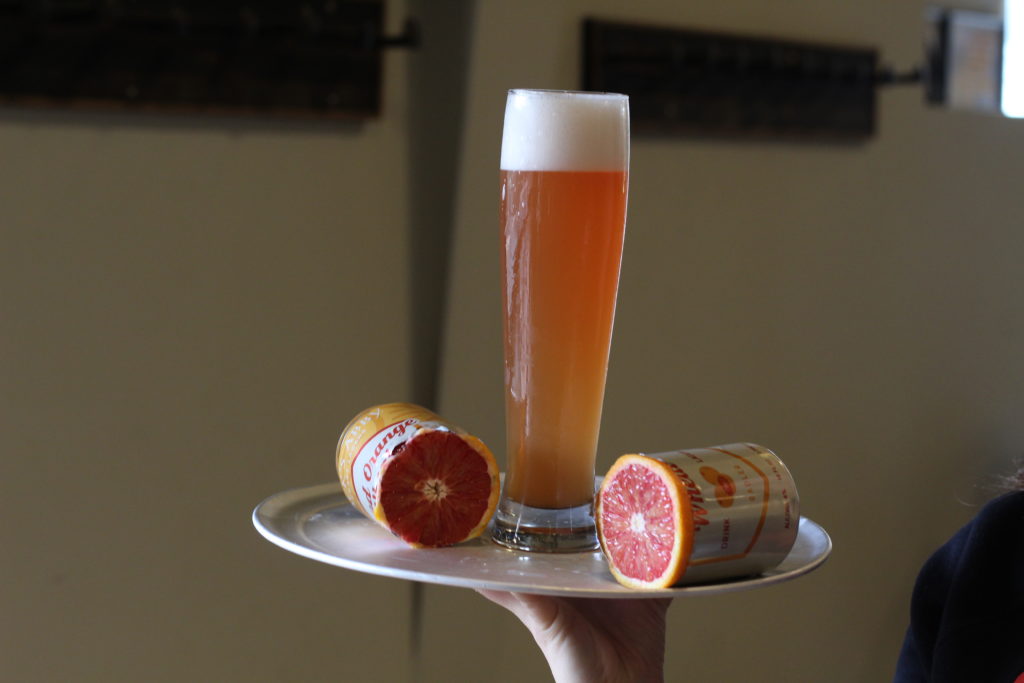 The development of Blood Orange Wheat has taken a long and winding path. When Jack's Abby opened the Beer Hall in 2015 the staff requested that we create a sessionable fruited beer. In the spirit of our mission to create truly distinctive lagers featuring traditional German brewing standards and American innovation,  a radler seemed to be the right direction to take this concept.
Ever since we brewed the original batch, Blood Orange has been the best selling beer in the Beer Hall, and not by a close margin. We've taken advantage of its popularity in the Beer Hall to tweak, rewrite, and perfect this beer. Over the last two years, we've tested numerous recipes, extensively trialled vendors for blood orange products, determined the best times and quantities to add these items to the final product. We hope that Blood Orange Wheat delivers on the promise of the original radlers as being an incredibly refreshing balance of fruit flavors and beer.
-Jack