At Jack's Abby, our family and friends are the most important things to us, and nothing goes better with family and friends than great beer and great food. This year we are sharing our love of the two with you and yours. Whether you're up to the task of a different pairing for each course, or would like one beer that compliments the whole meal, we've got you covered. We sat down with our Hospitality Director, Megan Parker-Gray, to talk about what pairings we're taking home to our Thanksgiving spread this year.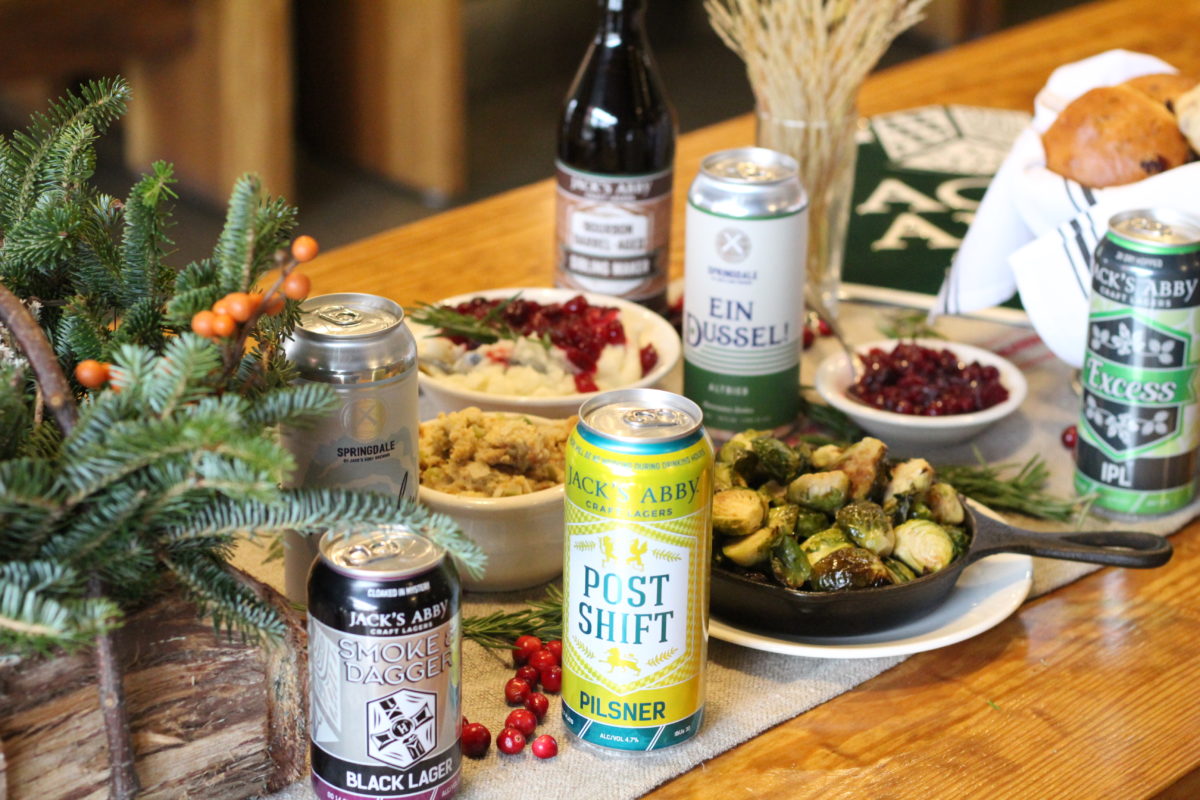 Stuffing with Smoke & Dagger
MPG: Nothing washes down a heaping pile of stuffing like a mug of Black Lager that is elegantly smoked with bright roasted flavors and a dry finish. A 5.6% (ABV) beer will feel hearty enough, while still leaving room for more…because I'm definitely going back for seconds.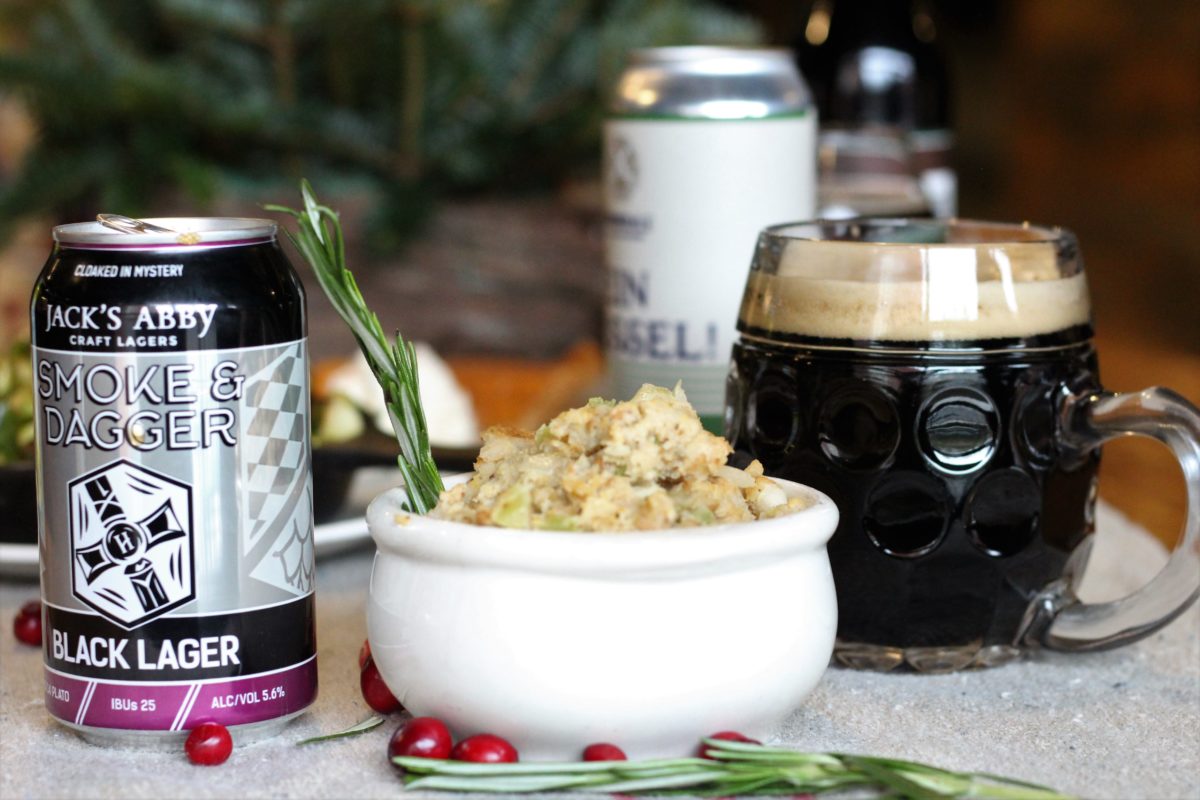 Mashed Potatoes with Pearly Wit
A Belgian style Wit that the classical coriander, orange zest and spice backbone would be a quaffable pairing with a bowl of mashed potatoes. This style has just enough acidity to compliment the richness of this dish. If you really want to kick things up a notch, skip the gravy and top with our Fresh Boysen cranberry sauce featured on Springdale's Cooking With Beer. (Click for Recipe)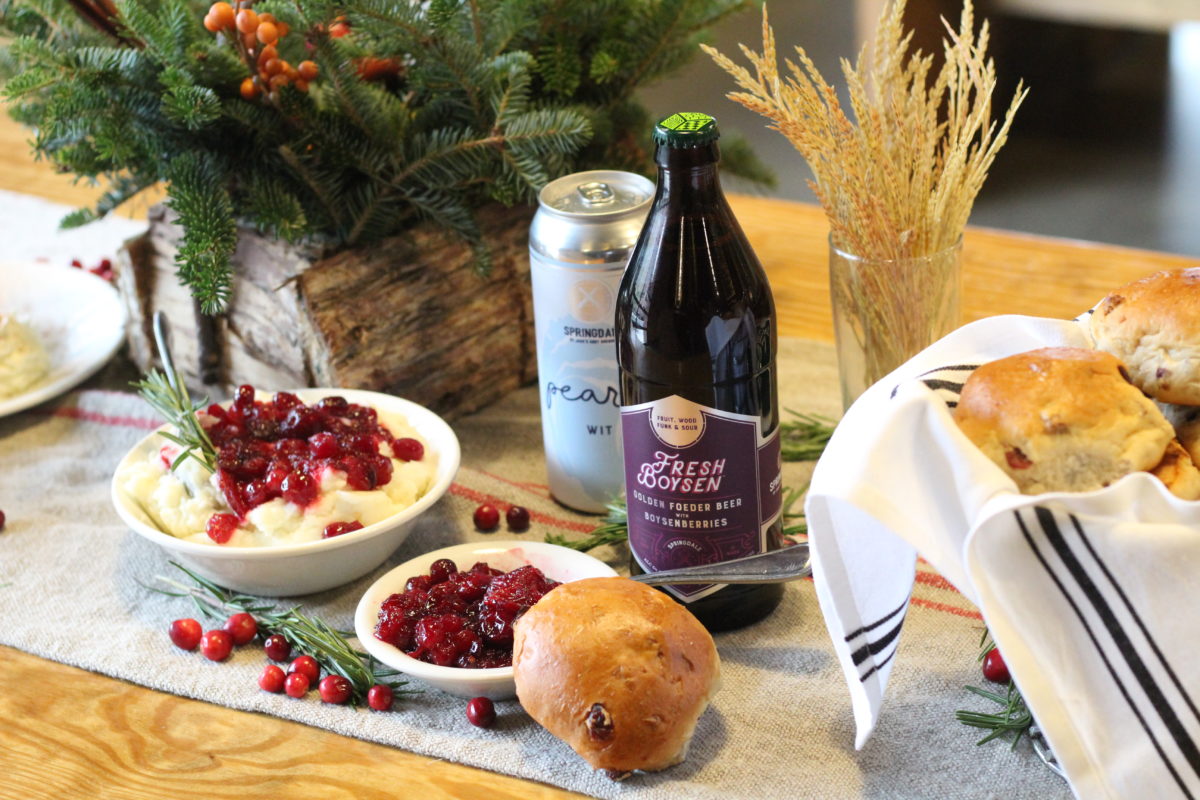 Roasted Brussels Sprouts with Post Shift Pilsner
For this dish, I would pair a crisp, clean pilsner. Roasted brussels sprouts and Post Shift both have a complimentary slight bitterness that I love. Always refreshing, the flavors in this beer would allow the brussels sprouts to shine.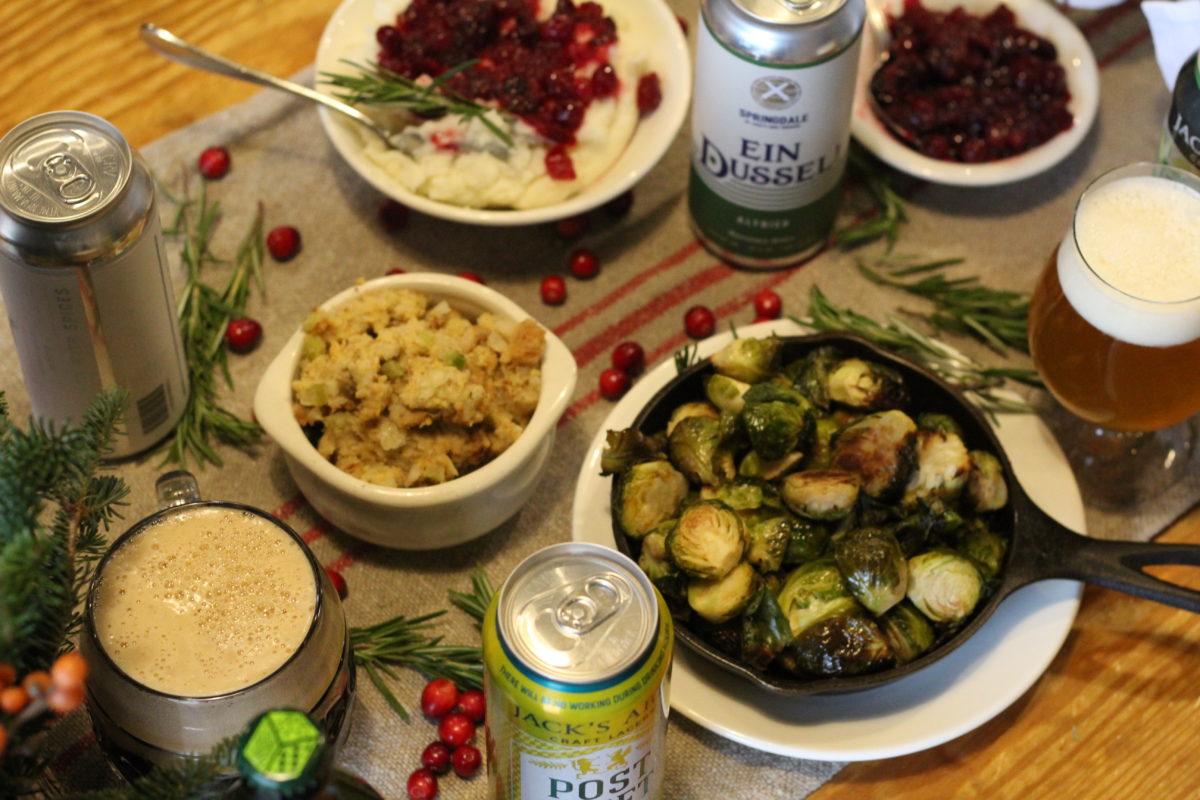 We're happy to announce that Post Shift Pilsner is now part of our year-long core series available in 16oz or 12oz Cans.
Pumpkin Pie with Sibling Maker
My favorite part of the meal…dessert! For a dessert as rich and textured as Pumpkin Pie, I would pair a Lager Wine with flavors reminiscent of an aged port. At 12.6%, this beer is the perfect thing to sip on as your after dinner dip ensues. Dark, complex and perfectly balanced, I could not think of a better match!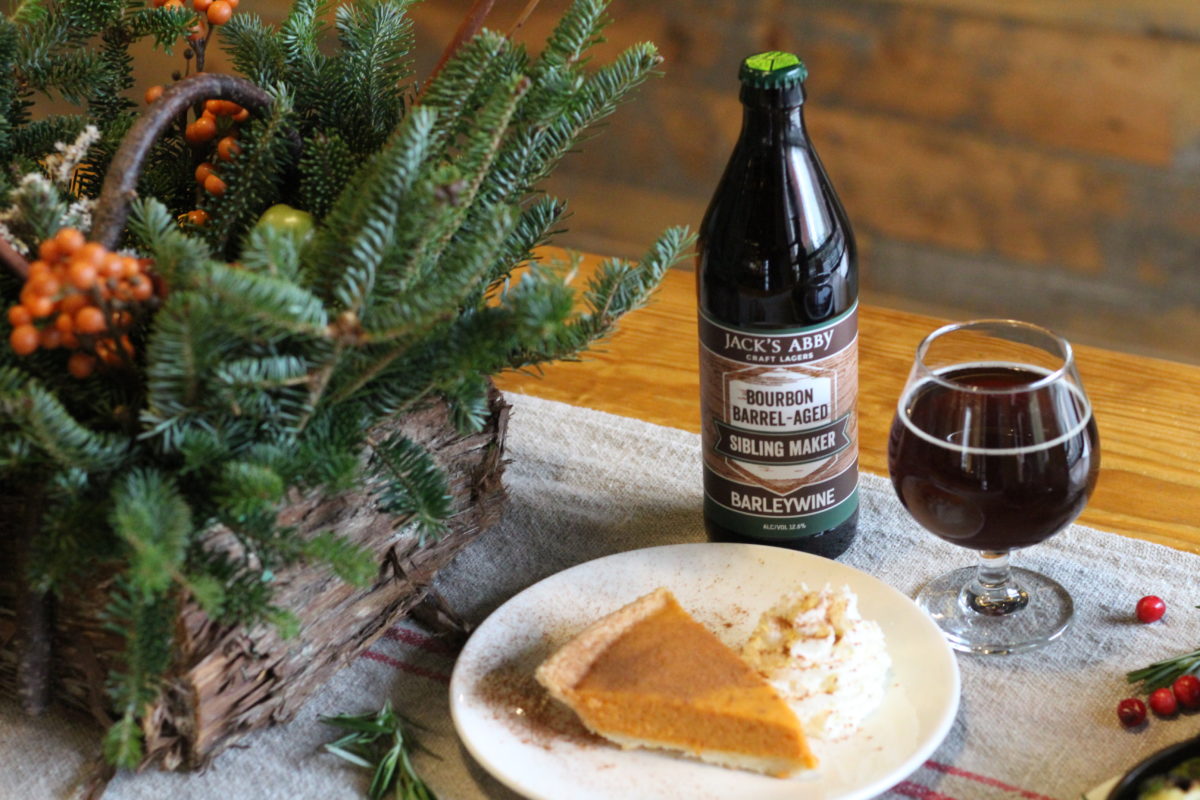 This pairing can be experienced at the Beer Hall. We have an unbelievable Pumpkin Pie offering as a Dessert Special through Thanksgiving! Grab a slice here and a bottle of Sibling Maker to-go!
Entire Thanksgiving Dinner with Excess IPL or Ein Dussel
For turkey, you need something that can stand up to the bold flavors of this delicious bird, while also being refreshing! A dry-hopped India Pale Lager is my favorite choice. The citrus notes in this beer really compliment the herbaceous flavors used throughout the Thanksgiving meal.
If hops aren't really your thing, try a German altbier. Ein Dussel pairs perfectly with everything from a cheese plate, to roasted meats, and even sweet desserts. The complex malt backbone of this beer complements the earthy flavors of Thanksgiving, while it's toffee-like character stands up to the richer parts of the meal. Ein Dussel also makes the perfect holiday rolls, recipe here. Prost, and Happy Thanksgiving from our table to yours!