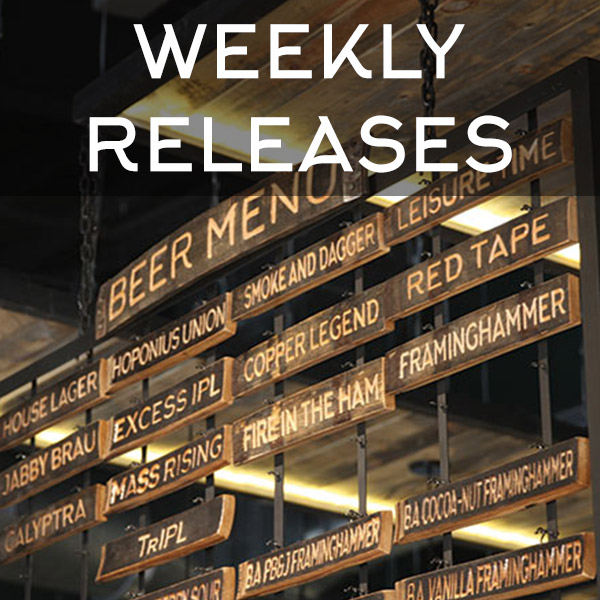 This week we've got new beers coming at you left and right!
In keeping with the Kiwi theme of the past few weeks (and just to make everything a bit more confusing)- Kiwi Time, Leisure Time brewed with real kiwi fruit, will debut this week. This one is draft only and was brewed in a very limited quantity, so come grab a pint soon.
We're dusting off the Hopstitution name to bring you NITRO Hopstitution #10 w/ Lemon Drop. This beer is draft-only.
Also, Ginger and Juice returns. Hoppy, fruity, and spicy, this beer is not to be missed.