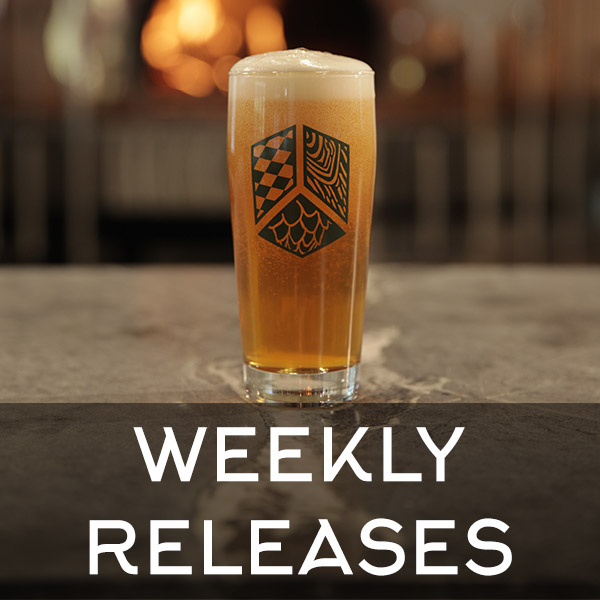 This is a big week for Beer Hall releases!  First off- a fresh batch of Calyptra, our session IPL hits the taps.  3x Dry Hopped Hoponius Union will be back on tap this week as well, this time hopped with Sorachi Ace and Calypso.
Then, the first of our newest Barrel-Aged Framinghammer variants arrives- the Italiano, bourbon barrel aged with star anise, espresso, and lemon zest.  This beer is draft only, so come grab a snifter soon. If that's a little too strong for you, Nitro Coffee Smoke & Dagger will make an appearance this week.
If you're not a hophead or a hammerhead, you can get pumped about a new draft-only Sour Barrel Project appearing on tap as lines open.