20mar5:00 pm- 8:00 pm8th Annual Taste of MetroWest5:00 pm - 8:00 pm 1657 Worcester Road Framingham MA 01701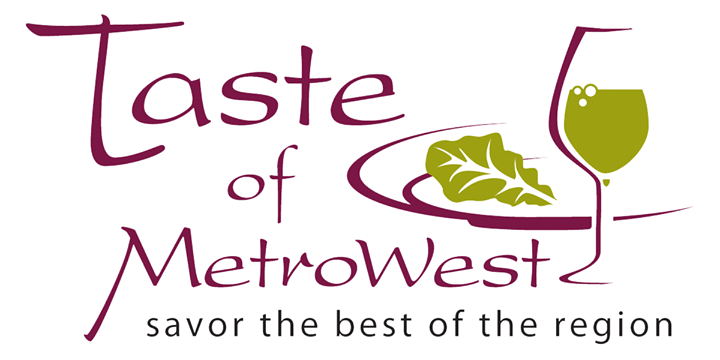 Details
The Taste of MetroWest is back for the EIGHTH consecutive year! This year's Presenting Sponsor is Framingham State University, the region's premiere Food & Beverage Showcase event will be held this year on Tuesday, March 20th 2018 at the Sheraton Framingham Hotel & Conference Center.
This Year's Exhibitors Include (Updated Daily):
– 110 Grill Wayland
– American Girl
– Blue Dalia & Tequila Bar
– Burtons Grill Shrewsbury
– Catering Options
– Charter Oak Country Club
– Chick-fil-A Framingham
– Chrissy's Crumble
– The Civic Kitchen & Drink
– Coach Grill
– Costco Wholesale
– CrepeBerry
– Da Vinci Bistro (Sudbury)
– Doubletree Westborough Hotel
– Dulce D Leche Gelato Cafe
– Evviva Cuccina (Marlborough)
– Exhibit 'A' Brewing Company
– Framingham State University Dining Services
– Global Wines, Inc.
– Heritage at Framingham
– Hills Home Market
– Jack's Abby Brewing
– Joe's American Bar & Grill
– Ken's Steak House
– Lookout Farm Brewing & Cider Co.
– Melting Pot Framingham
– The Pantry Natick
– Postern Grille
– Red Barn Coffee Roasters
– Red Heat Tavern (Westborough)
– Roche Bros. Catering (Natick)
– Sheraton Framingham Hotel & Conference Center
– SKYBOKX 109
– Spencer Brewing
– Springdale by Jack's Abby
– Start Line Brewing Company
– Soul of India (Sudbury)
– Tavolino Westborough
– Tomasso Trattoria
– The VERVE – Crowne Plaza Hotel Natick
– Vinitas WineWorks
– Violet Thorn Lounge
– Volturno Pizza Napoletana Framingham
– Wachusett Brewing Company / Nauti Seltzer
– Warren Conference Center & Inn
– Wegmans Food Markets
– Zoup!
Representatives from the area's finest restaurants, caterers, gourmet and ethnic markets, gift boutiques, wineries, brew houses and local purveyors of fine liquors and hard cider will offer delicious samples of food and beverages at this event which will be held at the Sheraton Framingham Hotel & Conference Center. Local non profit Community Partners will be there to enhance all the region has to offer. Buy your tickets today to experience the true flavor of MetroWest!
Time
(Tuesday) 5:00 pm - 8:00 pm
Location
Sheraton Framingham Hotel & Conference Center
1657 Worcester Road Framingham MA 01701